I'm trying to create a Independent/Student gaming console that runs a proprietary java based game engine with the purpose of teaching kids and those who are new to SoCs, Linux, Coding, OS images, game dev, etc all about writing code and working with devices like the C2.
The screen shot below shows the included/demo game in development running on a Monku Retro 2 / ODROID-C2 device.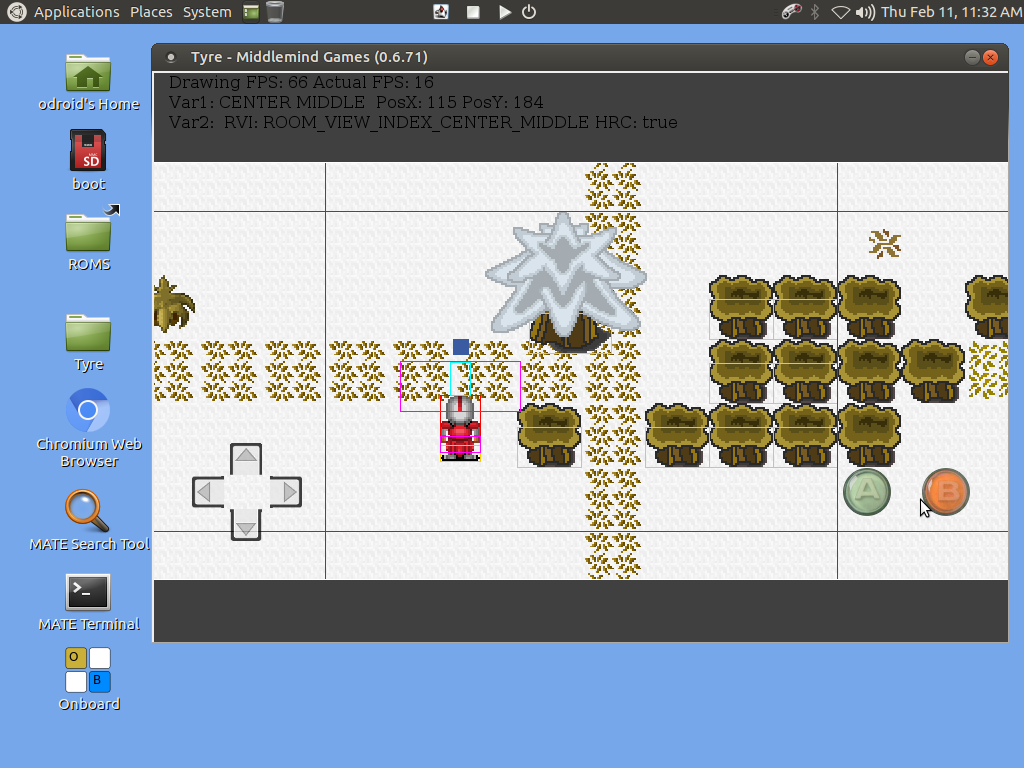 The image above is the same for OSX and Windows but for some reason I have alpha transparency issues on the C1+ and the XU4.
Both are running 16.04 LTS MATE with the latest updates, same as the C2 but on the XU4 and C1+ the gpu drivers don't seem to handle the transparency at all.
Does anyone have any ideas on how to upgrade the drivers or other possible fixes? I've also tried 18.04 LTS MATE with the latest updates but it behaves the same.
The other question I have is does anyone know if such a set of tutorials/products would have any value? Or have any thoughts or suggestions about creating a set of learning oriented media as described above? Thanks in advance.