Hello together,
just stumbled over another nice project which works just fine on ODROID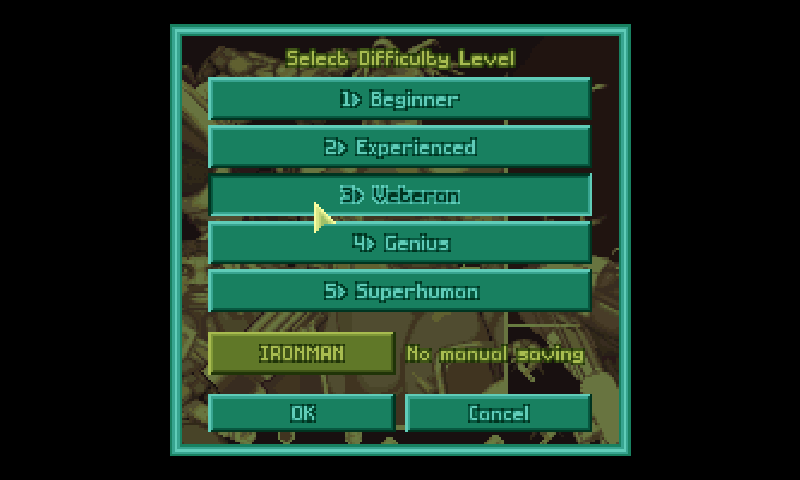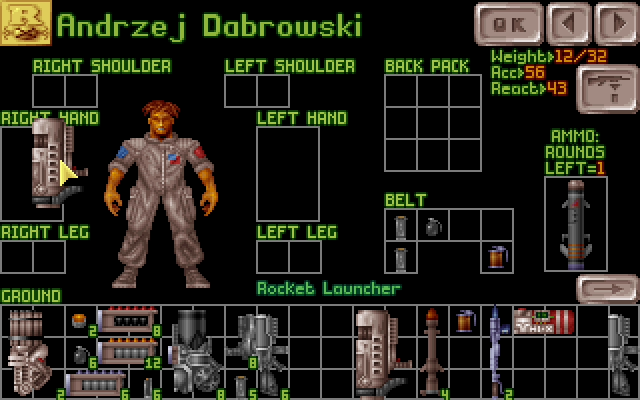 OpenXcom
is a remake of the old X-Com series (UFO - Enemy Unknown / X-COM: UFO Defence).
It provides:
different resolutions
fullscreen and window mode
different shaders
some nice bonus options that were not in the original games
and a couple more features.
As usual i attache my build-scrips (it was made for Ubunut 12.04 and may not run like this on 13.04 since some of the dependencies might have different version/names) Please note that OpenXcom requires yaml-cpp which comes not with Ubuntu 12.04 so i had to compile that myself and added that to the build script.
Please also note, that you need the original game files together with some music files (music can be found here http://xcom-sounds.atw.hu/) so make sure you have everything you need.
=====================================
The game runs on SDL but also compiles against OpenGL for different shaders.
I haven't looked into it, but since OpenGL is only used for shaders, i believe it should be easy to add OpenGL ES and OpenGL ES Shaders as well, but that's not my field of expertise.
=====================================
If you don't want to compile yourself PM me with your mail address and i can send you the already compiled files you need (a little over 2MB)
Update 1:
Added the .deb package so you can download and install the game without going through all the compiling issue
Update 2:
Here's an update on OpenXcom.
They are working hard on Version 1.0 and you can download the current progress.
You can either download and compile it yourself as described here:
http://ufopaedia.org/index.php?title=Co ... penXcom%29
Or use my build-script: Or download a precompiled version from me:
Please Note:
i already named it version 1.0 but it's still showing as 0.9 since it's still WIP.
Changelog:
Update 3:
updated to version 0.9.gdb1b6a9
Update 4:
Hello together
recently the version 1.0 of OpenXCom was finally released, so i make a quick update on this project
It also includes the improved music files from the previous post
Feature Trailer:
[youtube]
https://www.youtube.com/watch?v=GL2x-Sz9Oa8
[/youtube]
Changelog:
Download:
Update 5:
Hello everyone
recently there was a big update on the project. Although not officially released yet, the nighly versions of OpenXcom now support XCom - Terror from the Deep as well.
Therefore some slight changes are necessery:
While earlier the game data files hat to be placed in
~/.local/share/openxcom/data
then now have to be placed in slightly different paths:
~/.local/share/openxcom/UFO
for OpenXcom - UFO - Enemy Unknown
and
~/.local/share/openxcom/TFTD
for OpenXcom - XCom - Terror from the Deep
since the nightly version shares many parts with the Milestone 1 (v1.0) of openxcom (the current stable version) I decided to have the two versions conflict each other. So you can either install openxcom-odroid (stable v 1.0 verion) or the openxcom-nightly-odroid (unstable version with TFTD support), but not both on the same time.
If you use one of my GameStation Turbo images you can install it with:
get the latest version from
http://oph.mdrjr.net/meveric/pool/main/ ... ly-odroid/
+deb8 files should work on Ubuntu 15.04 and higher (or Debian Jessie).. the other for Ubuntu 14.04 and below (or Debian Wheezy).
Have fun with it