Hatari
is an Emulator for Atari ST/STE/TT and Falcon PCs.
A lot of games I got already to work, like Turrican II: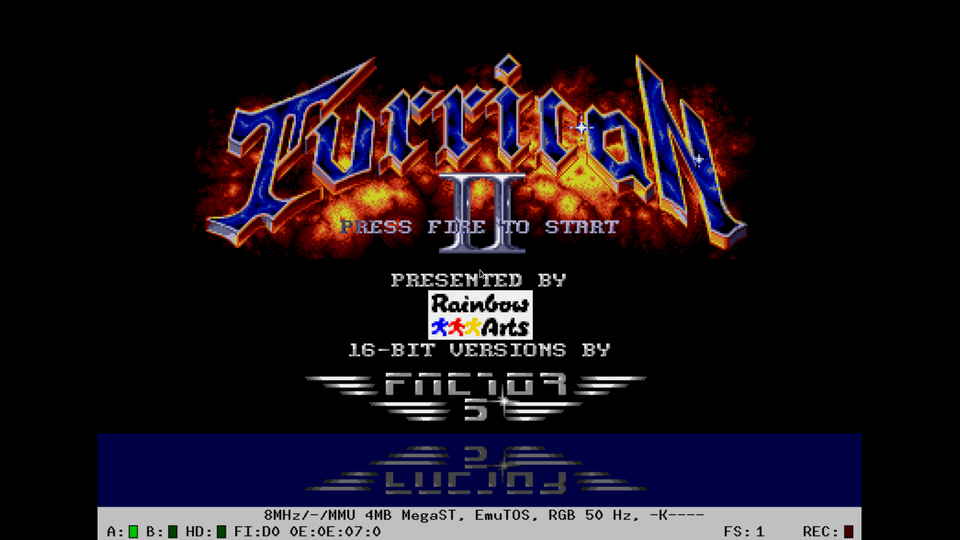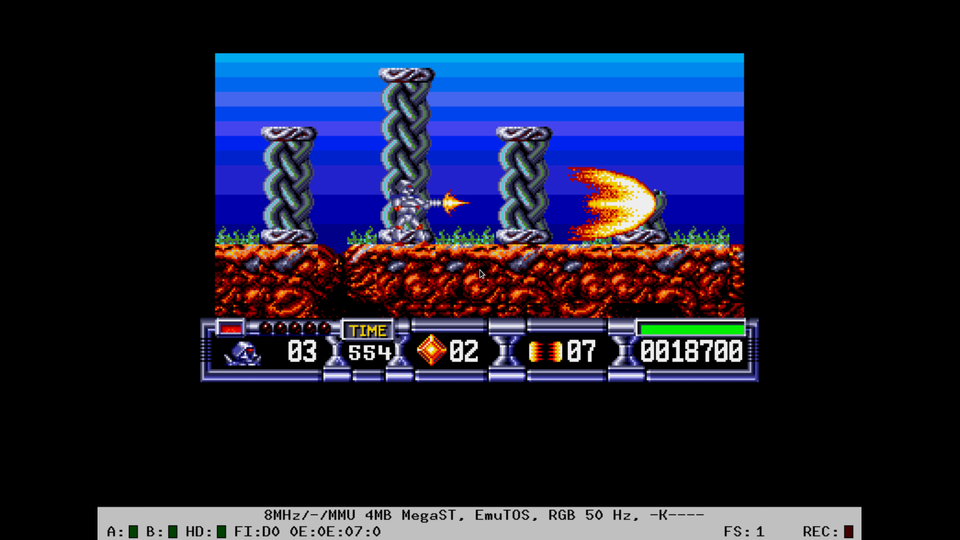 But, I haven't had the time to test all systems yet, and there's a lot you can configure here and I'm not an Atari "professional", so I can barely test it all.
The Emulator requires a BIOS file called tos.img which should be placed in a folder called
.hatari
in the homefolder of your user.
There's project called emutos that creates a opensource replacement of tos.img which can be used instead of the original tos.img file.
You can find it under:
http://emutos.sourceforge.net/en/
The emulator is available in my repository (
jessie/main
and
stretch/main
package list) for both
armhf
and
arm64
and can be installed with:
Feel free to give feedback on what is working and what doesn't, and have fun with this very nice emulator.