Add-on sensor board for ODROID-SHOW !
The Weather board is an easy to use ODROID-SHOW Add-on that grants you access to UV Index, barometric pressure, altitude, relative humidity, illumination and temperature.
- Dimension is only 20 x 20 mm
- Sensors : Si7020, BMP180, Si1132
You can buy this board now.
http://www.hardkernel.com/main/products ... 0264897696
With a few batteries, you can make a portable weather station.
If you connect it to your ODROID or PC via USB interface, you can make a weather data logger with a Qt application.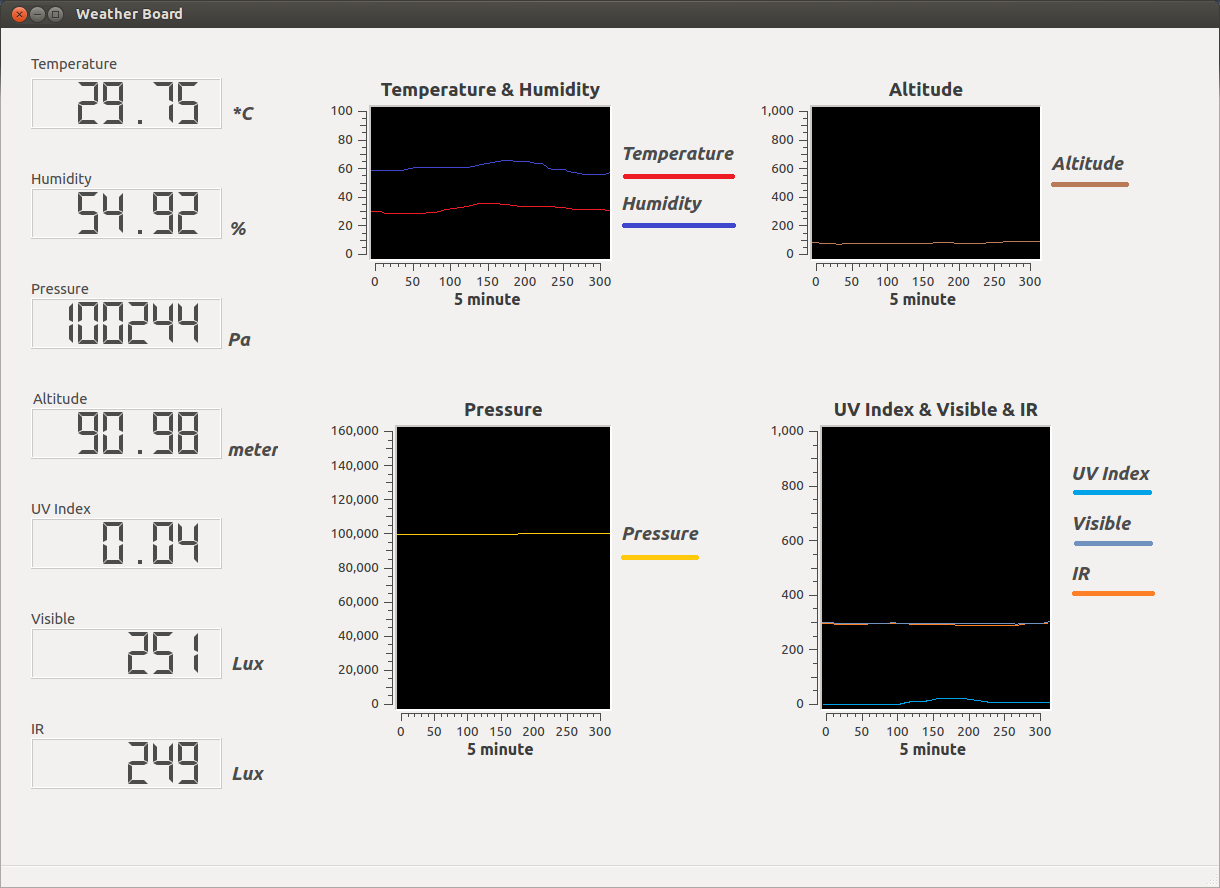 Full schematics and firmware and host software source code are available.
http://odroid.com/dokuwiki/doku.php?id=en:weather-board