Hey guys,
this is a project I've been working for quite a long time. Because I got no navigation system in my car and I also got no music via usb option, I decided to built my own solution. I would really prefer the bmw solution, but it is quite expensive. Funny thing is, that with all the different approaches I tried and the money I invested in different things, I think I could already do a real bmw installation
At first I started with a Nexus 7 installation together with timurs almighty rom. That solution already worked quite well, but I had a hard time with the battery charge and there is also the high temperature in the summer, which hurts the battery. So I removed the battery from the nexus to power it directly, sadly the booting time was very high.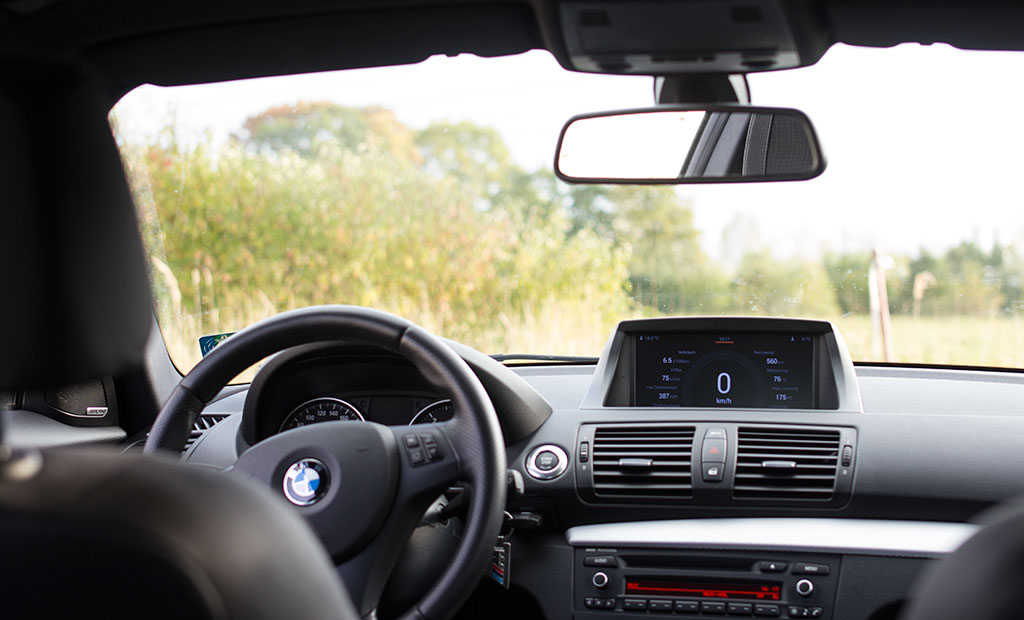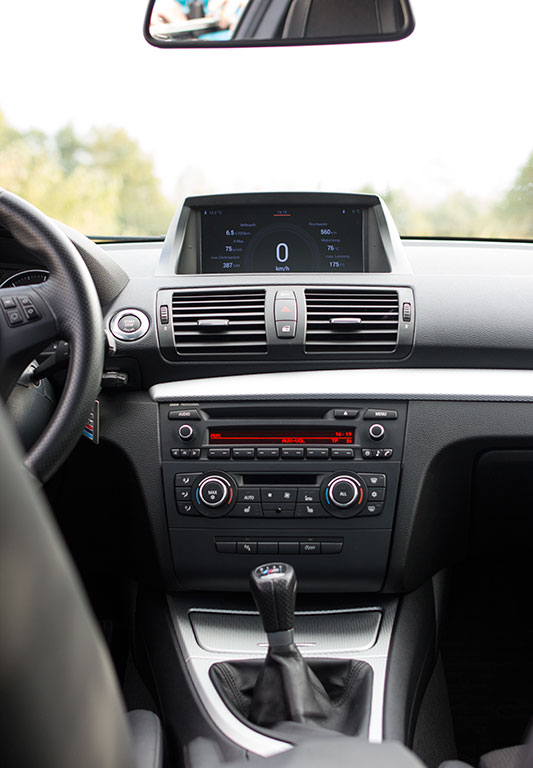 Randomly I discovered the odroid and tought that it would be a great solution for all my problems. Sadly I had to realize that the odroid together with android is still very buggy, and far away from being perfect. With the upgrade to the odroid I decided to get a bigger screen, so I bought a 9" display with a controller board which supports reverse camera signal input. This way I could use my reversing camera, without relying on the odroid. So even when the odroid is still booting, the reverse camera works.
The centerpiece of my installation is and arduino together with a can-bus shield. The arduino is directly connected to the K-CAN bus of my BMW. This way I can get quite all the information I want. The arduino is reading the information and is sending them via bluetooth to the odroid or any other device with android installed. For working with the messages I developed my own car interface app. This way I can for example use all the steering wheel control as an input device for the odroid, and also showing data like the speed, torque, horsepower, engine temperature. And everything without using an extra can-bus adapter.
Here's a video where you can see the installation in action:
https://www.youtube.com/watch?v=HmHhlkP ... PhOwf6FXOA
So far I'm quite happy with the installation. The last really big issue I have to get rid of is the booting time. Before I can fully use the odroid it takes about 30-40 seconds. I really hope I can modify the kernel to make it boot faster. I wonder how all the android radio manufactures encouter that problem, because there devices are starting much faster.