Netdata is a very nice tool for monitoring your system.
It gives infos, about your harddrive, cpu, ram, network and all kind of stuff.
It runs under python so you don't need apache or something to access it via your web-browser. Just browse it to your system on port 19999 (default).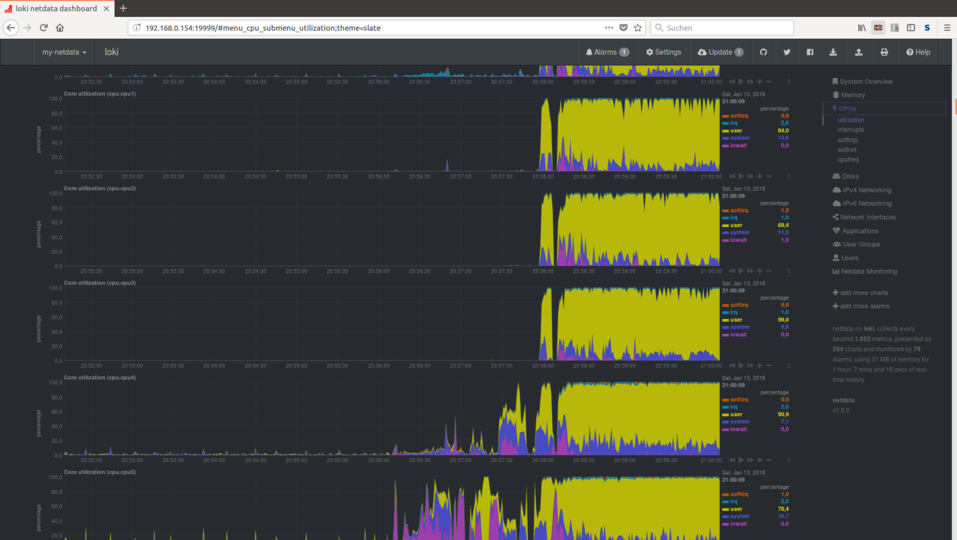 I've compiled it for Debian Jessie and Debian Stretch both armhf and arm64 but there's a good chance you can run it under Ubuntu as well with the same packages.
You can install it from my repository (
jessie/main
or
stretch/main
package list) with:
Code: Select all

apt-get install netdata