Simple Screen Recorder is a program written by Maarten Baert
http://www.maartenbaert.be/simplescreenrecorder/
It allows you to easily record your Desktop and all programs running on it (including games).
It uses ffmpeg to do so which means it runs on software encoding and therefore run on all platforms including ODROIDs.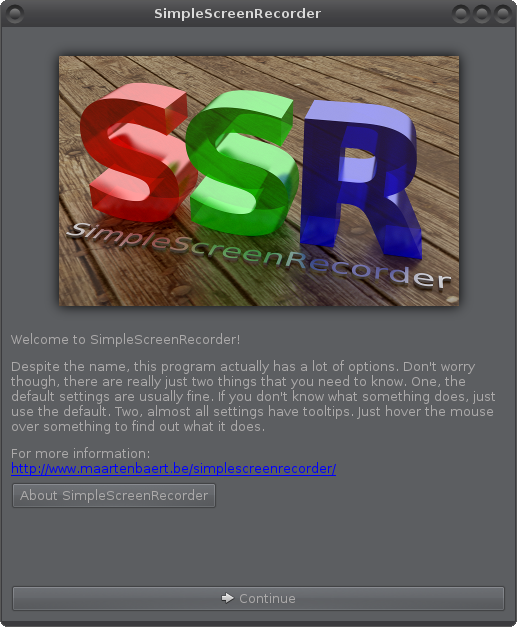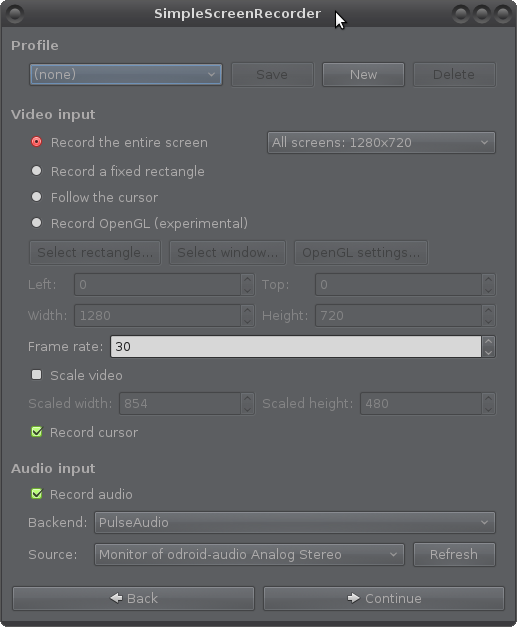 I tried this application on the ODROID XU3 (XU4) and it's working very good, especially in 720p.
If you want to do a presentation of your work on your ODROID but lack a Gaming recording device for over $100 (like me) this is the way to go. You can record everything you do on the screen including playing 3D games.
As usual you can install it from my repository
jessie/main
package list with:
You can find the sources on Maarten Baert's github page if you're interested in it:
https://github.com/MaartenBaert/ssr/