Hi everybody!
I'm french, i own a Renault Laguna III mk1 year 2008.
Let me show some pics.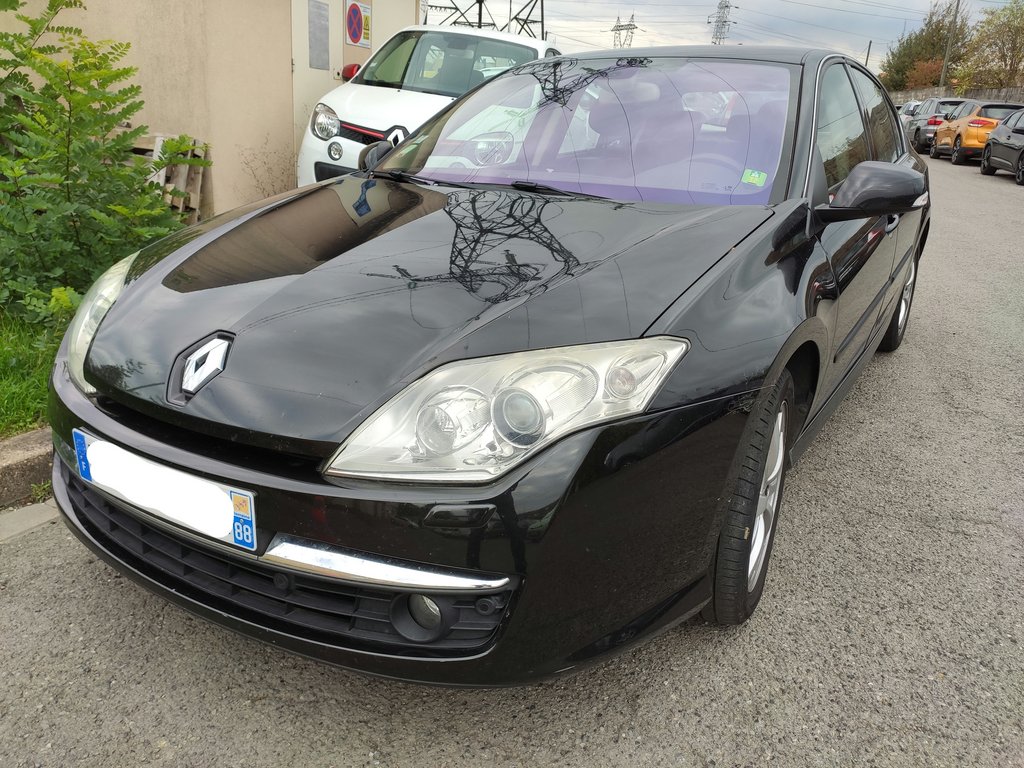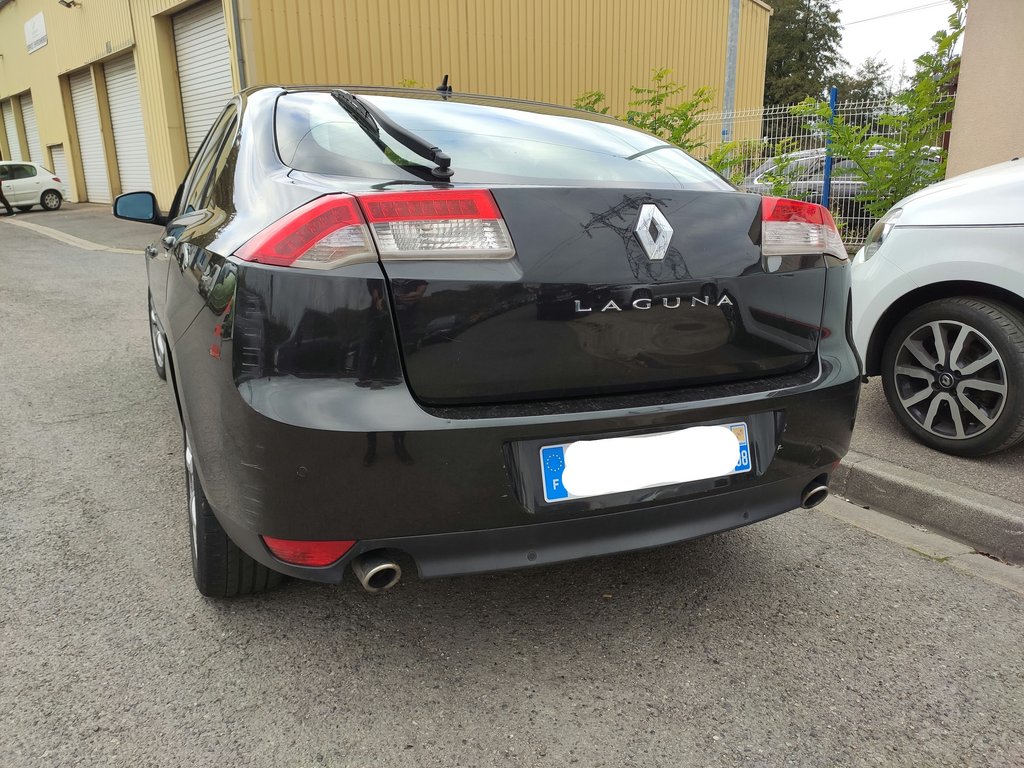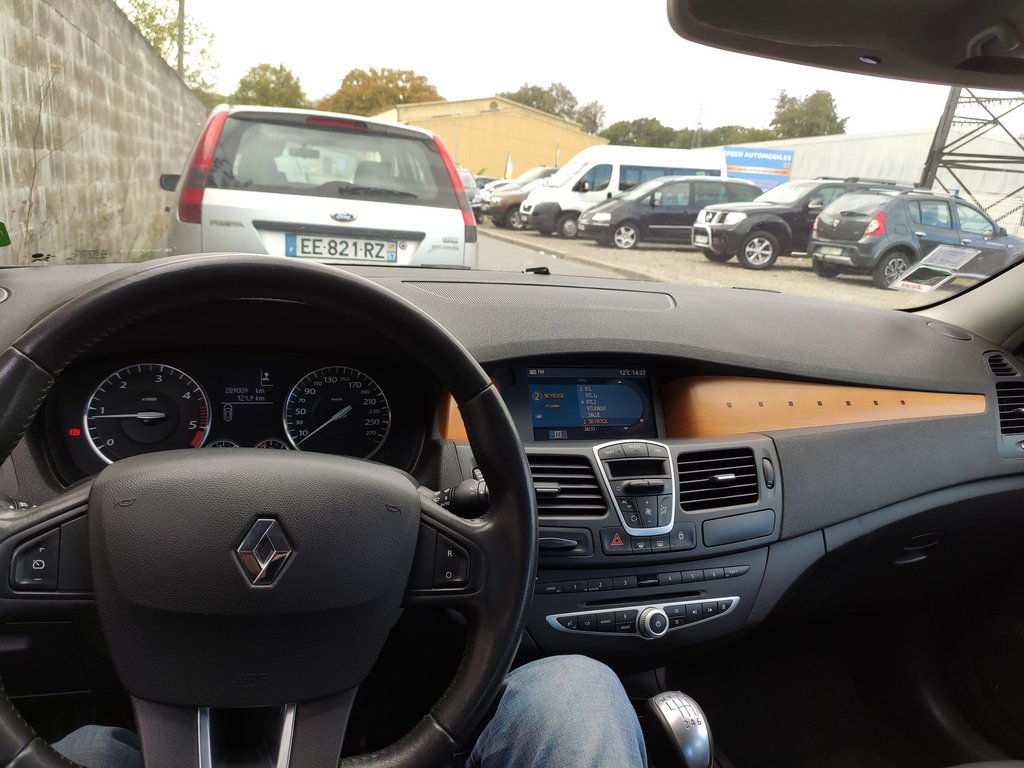 I'm on love with this car, but original multimedia fonctions are totality absents.
There is no aux input (i've added one by myself), no bluetooth audio (only phone calls).
Before i buy this car, i had a Renault Laguna II, i installed a real computer inside.
You can see here:
http://forum.caraudiovideo.autodeclics. ... 486#p50486
But now for this Laguna III, i need something much easier.
I really wanted to keep original aspect of the car.
So i really wanted to keep screen at the same place, integrated into the frame of the car.
I needed a system with possibility to control it with steering wheel control.
I used by the past Centrafuse into Windows, but it's discontinued.
Linux is to hard to use for me.
There is OpenAuto, but i don't like the final result.
AndroidAuto is not as practical as i want.
AndroidTV as no much apps.
So after reflection, my choice was Android.
I thought to a tablet, but not easy to integrate.
I thought to an Android box, with lcd touchscreen.
So i discovered that touchscreen is really hard to make it work with Android, as it needs to integrate drivers into kernel. I don't know how to do that. It's too hard for me.
After a lot of research, i found Odroid!
What a thing!
After checking the screen size, and possibility of the sbc, i ordered N2+, with Vu7a+ screen.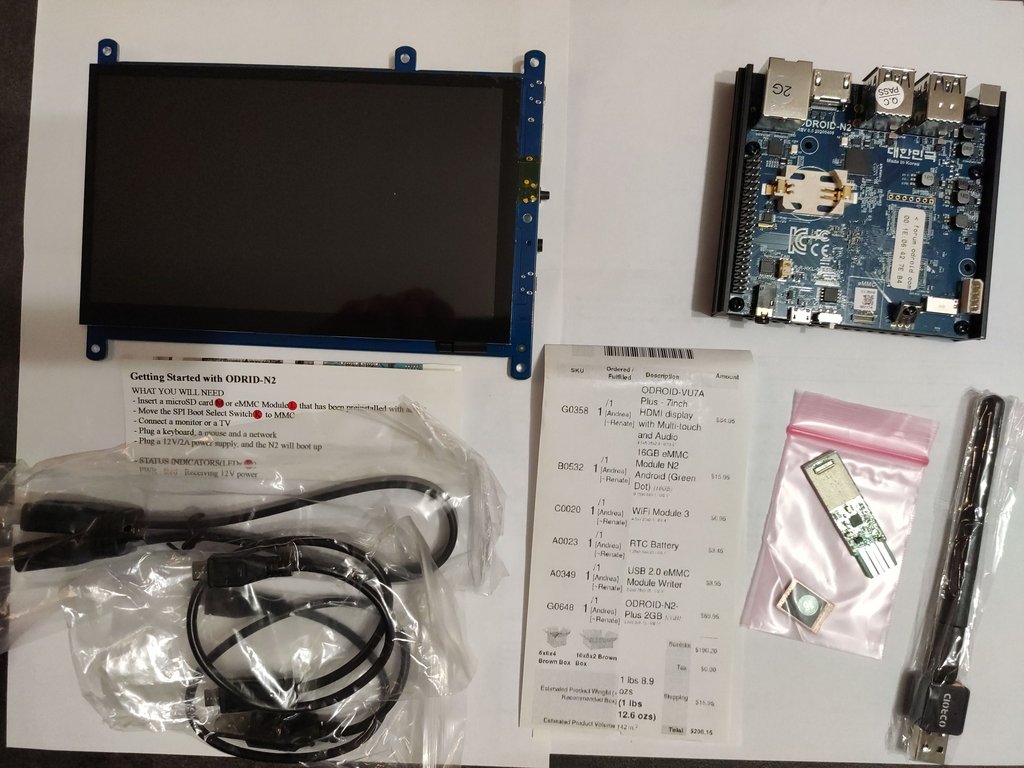 Hard work is coming.. testing differents roms, learning how to use gpio...
I disassembled the steering wheel controller, and made some modifications (it was multiplexed)
THIS STEP IS NO MORE NECESSARY NOW, WE HAVE FOUND A WORKAROUND (KEYMATRIX FEATURE)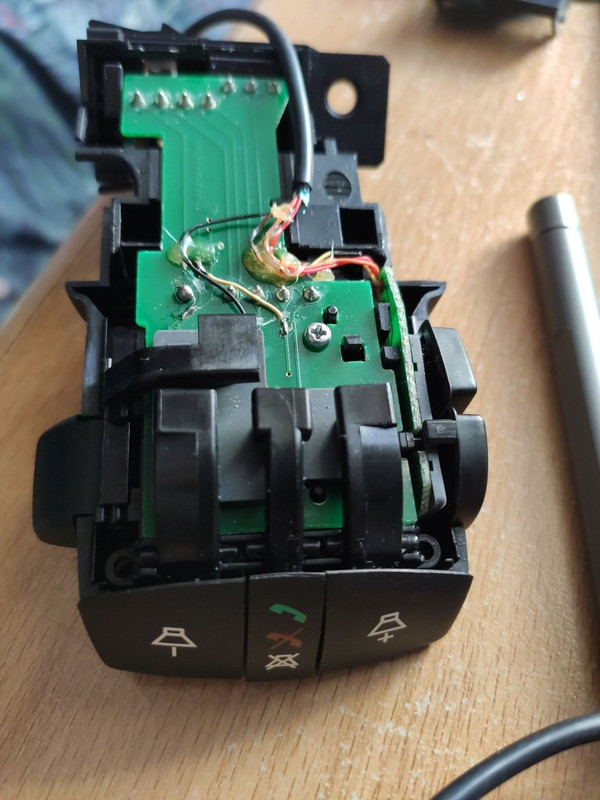 Disassembly of the original screen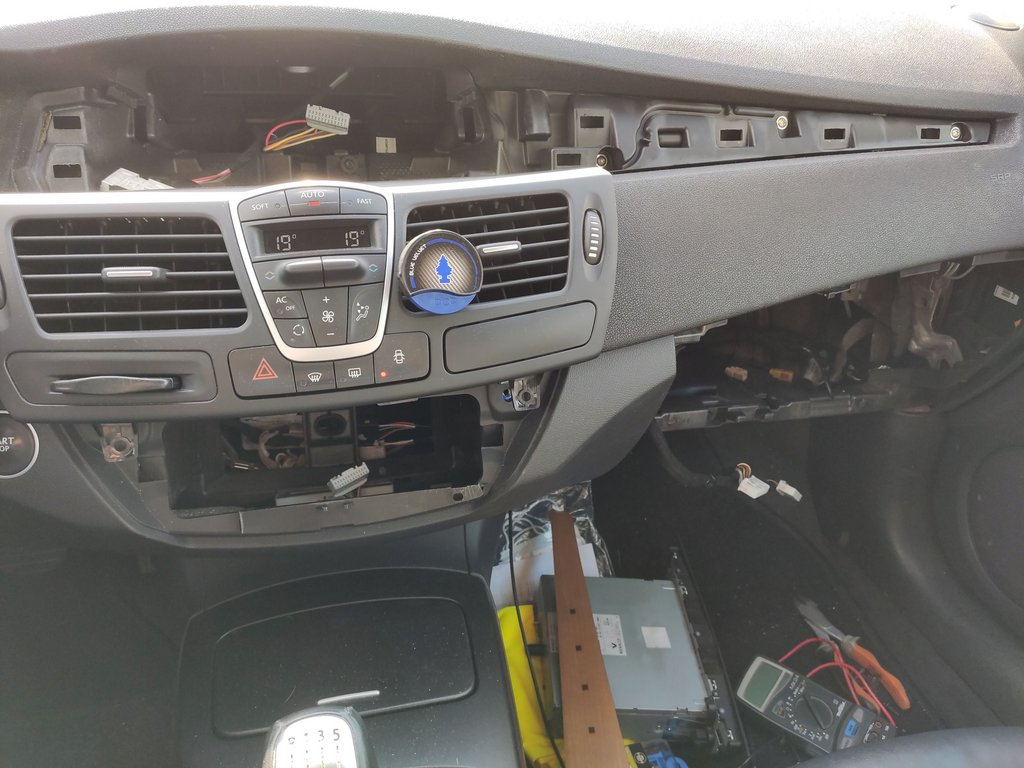 Here you can see the.... Hum..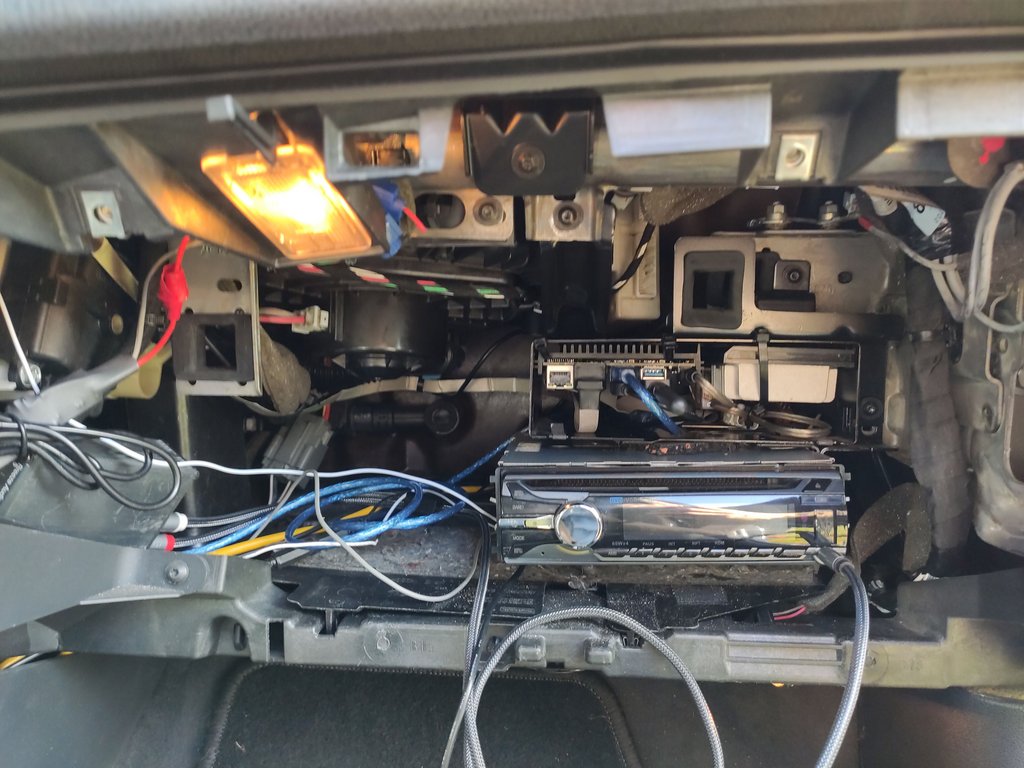 This cheap radio was just used while waiting reception of my new amplifier, you can see it some posts below
Closer look of the N2+, you can see a flat flex hdmi cable.
Right to the odroid, is a regulator. Behind him is hidding a board for auto start of the N2+ when engine starting, and autoshutdown when engine stop. Thanks to joerg for his Amazing app (
viewtopic.php?f=137&t=21386
)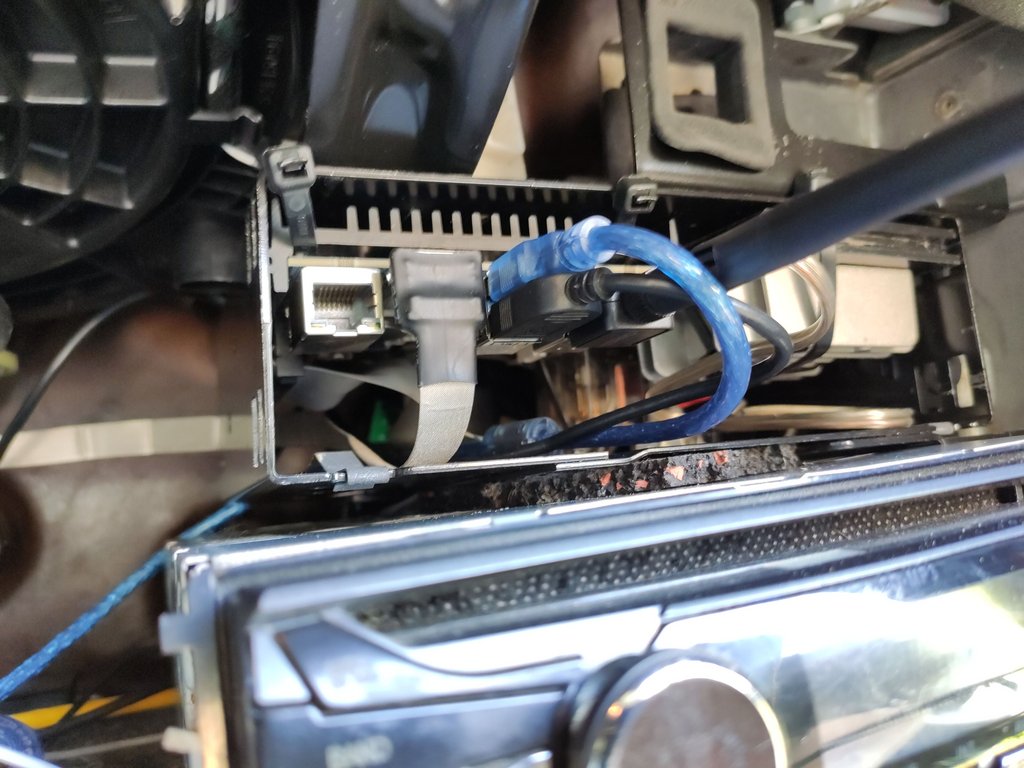 At the left is an old DAC, plugged in USB to the N2+, and in aux entry of an old autoradio, waiting for the replacement by a full digital amplifier.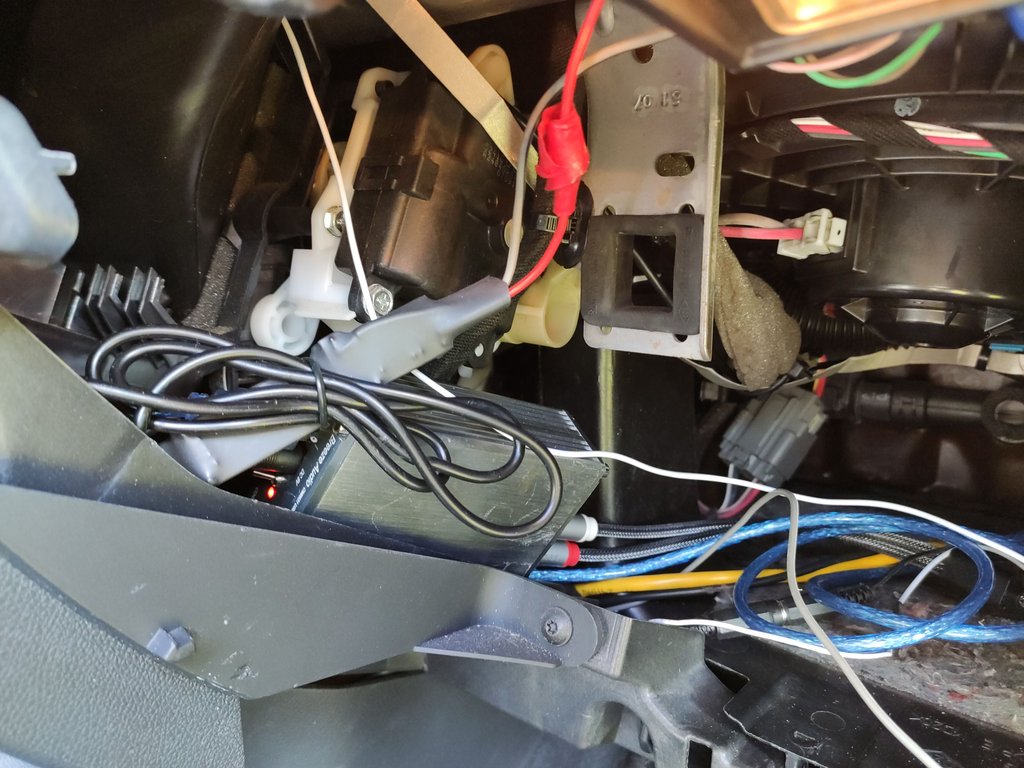 Hidding the misery...
You can see a USB cable, plugged into USB otg port of the odroid, in case i need to use it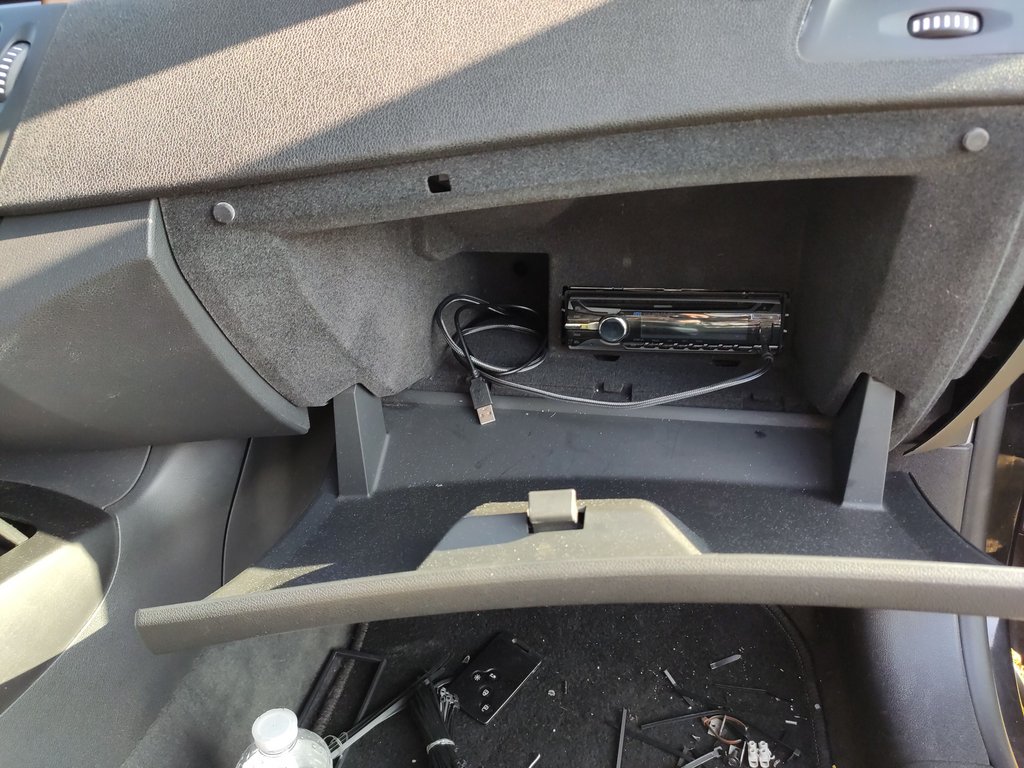 And it's finally here!!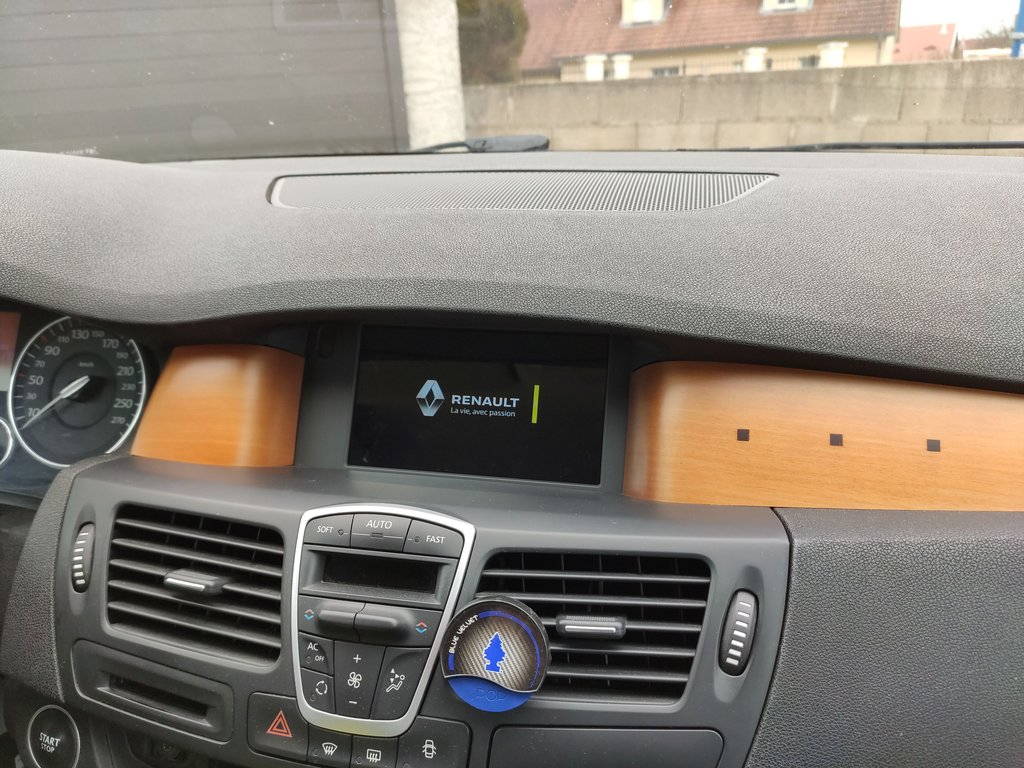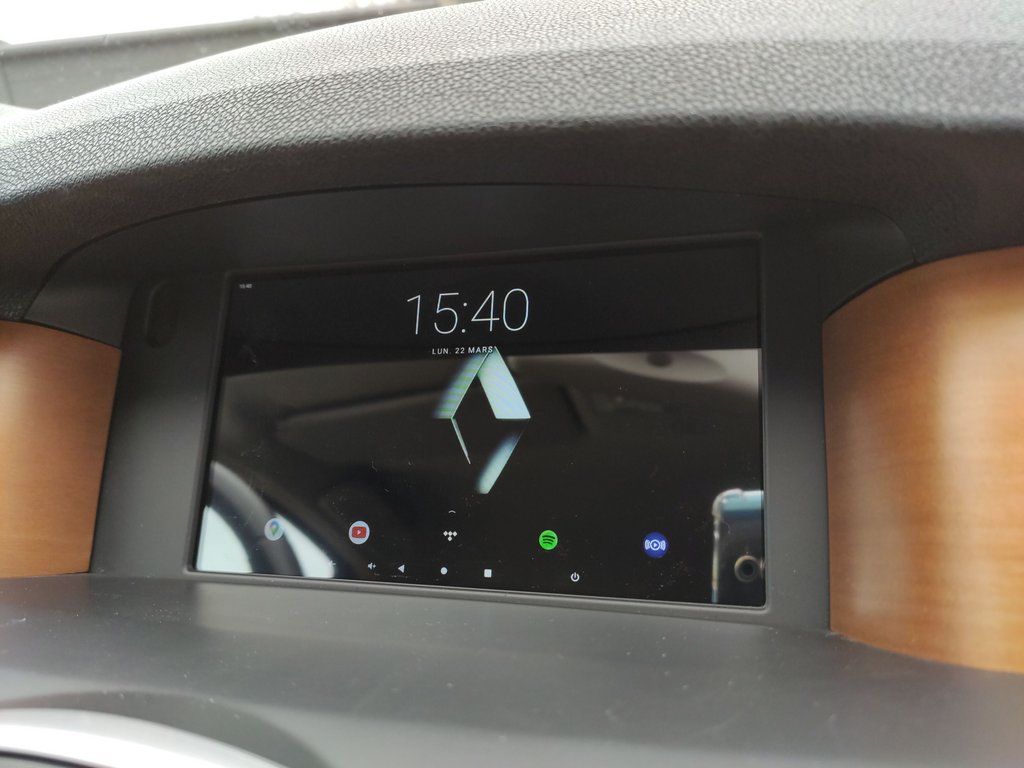 And with Spotify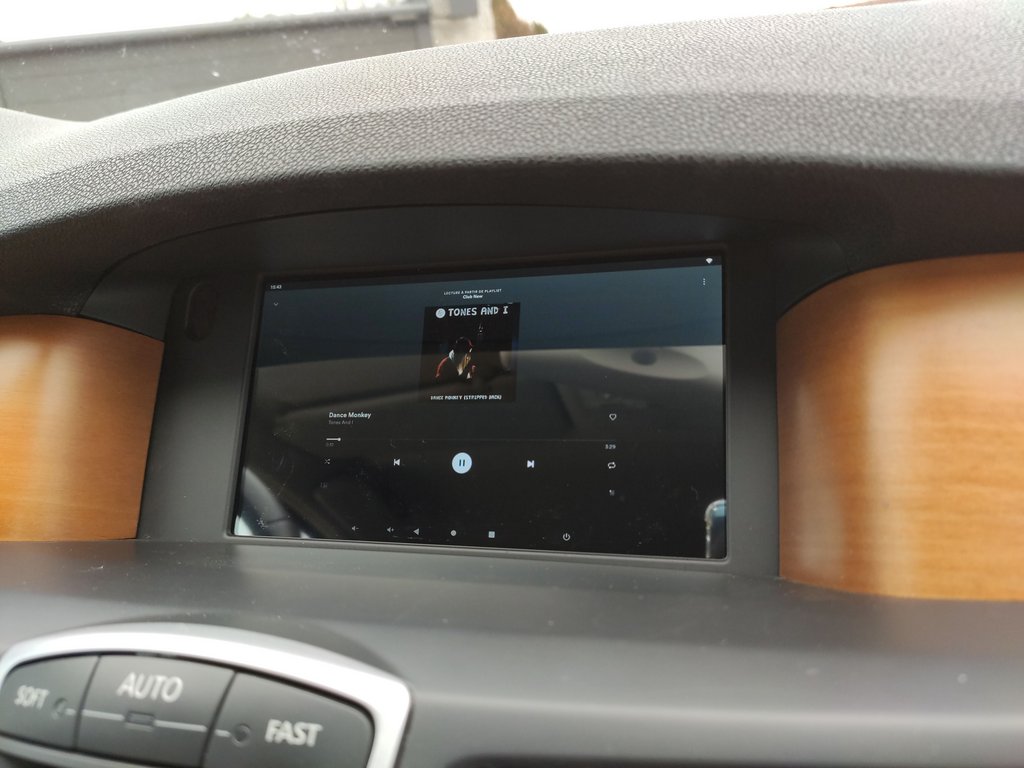 All driving commands are working :
Volume
Track prev/next
Changing app from Spotify to Tidal and TuneInRadio
Changing luminosity from 30% to 100%
I will made a video soon.
[Edit: video is here:
https://youtu.be/ms2cDEHobw0
Just forgot to show automatic extinction of the odroid, 10 seconds after ignition off, the system power off itself properly]
Hope you enjoy
THIS PROJECT HAS COME A LONG WAY, I HAVE WORKED ON A NEW ONE, DESIGNED TO WORK ON EVERY SINGLE CAR, SEE HERE:
viewtopic.php?f=182&t=45350