I thought y'all might like to know that Mikronauts advanced Robot controller board has now been qualified on the C1, and the ODROID-C1 is now a supported RoboPi platform.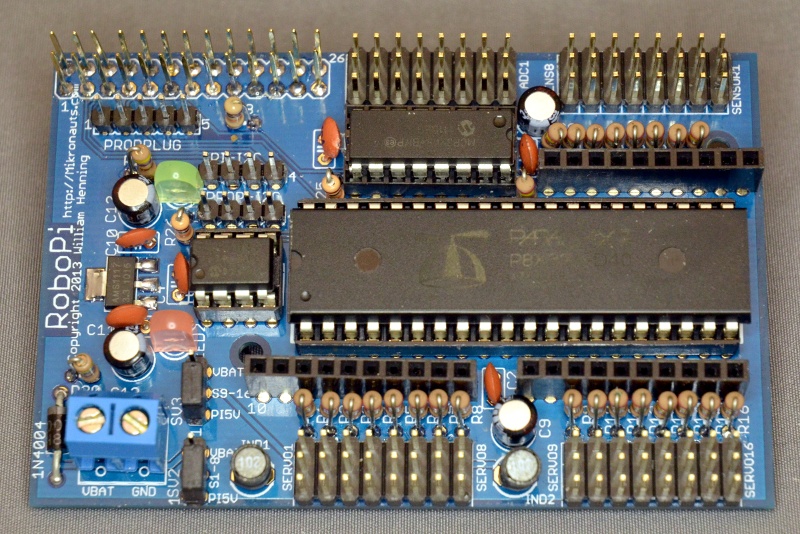 RoboPi stacks on top of the C1 and comes with C/C++ and Python interface libraries, 8 analog inputs, and 24 flexible digital I/O.
Each flexible digital I/O can be independently configured as a digital input, digital output, pwm output, servo output, or ultrasonic range sensor input. Additional functions will be added later.
For more information, please see
http://RoboPi.com
Other currently supported RoboPi platforms are: Raspberry Pi Model A/A+/B/B+, Banana Pro/Pi, MIPS Creator CI20
See Elf for a simple bot based on RoboPi:
http://www.mikronauts.com/robot-zoo/elf-2wd-pi-robot/