This ODROID-C1 Shield makes it easy to use
- Blue and white 16x2 Character LCD.
- 7 x Blue LEDs
- 2 x tact switches
- 4 x 6pin IO ports
This shield is perfect for when you want to build a stand-alone project with its own user interface.
The 2 buttons allow basic control without having to attach a bulky computer.
7 LEDs can be used as a level meter of system resources.
6pin header connector is compatible with our Weather board.
On the bottom side, there is a rubber bumpon which makes it a little more mechanically stable.
More information
http://www.hardkernel.com/main/products ... 1637550797
Basic character display and key input demo.
[youtube]
http://www.youtube.com/watch?v=SkbZLDl5zTU
[/youtube]
Display ODROID-C1 CPU temperature and current CPU clock frequency.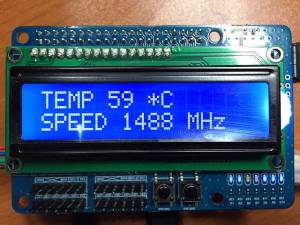 Display system date & time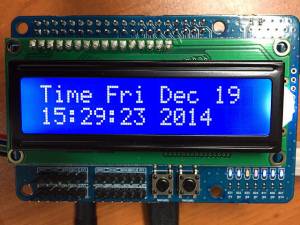 Source codes are available here.
http://odroid.com/dokuwiki/doku.php?id=en:c1_lcdio
Display Air pressure.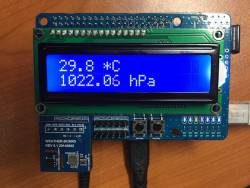 Display Humidity.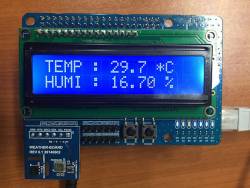 Display Illuminance and UV index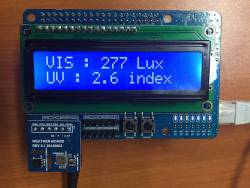 Source codes are available here.
http://odroid.com/dokuwiki/doku.php?id=en:c1_wb_16x2lcd