I was asked to create a minimal Debian image, which would allow users to create their own image with the software they want and need, while still having the option to install everything I offer in my repository.
So here's a very minimal Debian Jessie image for the ODROID C1 series.
It's just a headless server image only with user root at the moment. But it has all my repositories included, which allows for easy installation and updates of packages such as Kernel and Headers, or Kodi, or Chromium Browser, or whatever.
The image has my usual setup: means on first boot it's resizing the rootfs partition and configures SSH. It will automatically reboot after the initial setup after which this image is ready to use.
Kernel and headers are already installed if you need to build your own drivers.
A few basic tools such as ntp, htop, mc, vim, wireless-tools, wpasupplicant, setup-odroid and bash-completion are already installed for your convenience.
Download:
http://oph.mdrjr.net/meveric/images/Jes ... -C1.img.xz
Size compressed: 102MB
Size uncompressed: 530 MB
Default Login:
root
Default Password:
odroid
It's ready to be used as a server image.
First things first:
Since there's constantly new development for this image and ODROIDs in general the
First
thing you should do after the image is up and running is to install
all
updates:
How to convert the image into a Desktop image:
The image can easily converted into a full Desktop image looking similar to this: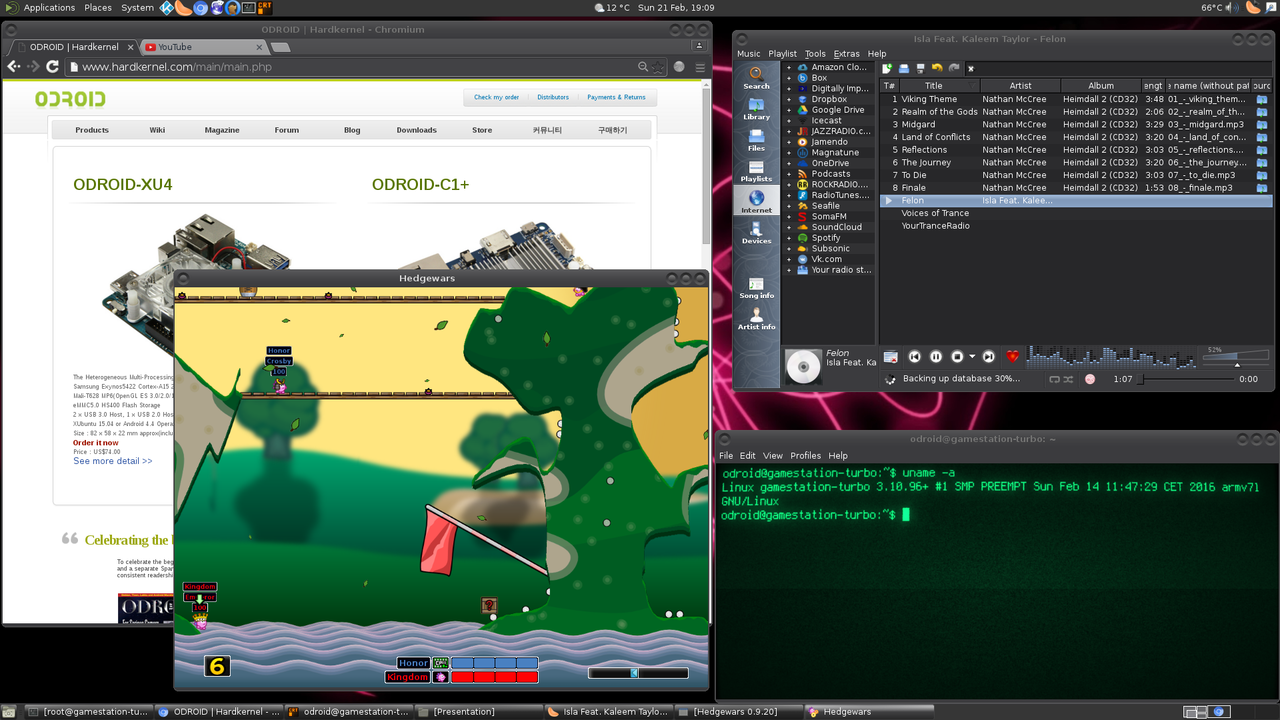 You can use the preinstalled tool
"setup-odroid"
to install a Desktop and setup a user for it, or if you want to do it manually you can use the following steps:
update the package lists (if you haven't done yet)
please note:
not all Desktop Environments are working perfectly on the ODROID, best choises probably are LXDE, and MATE, but XFCE and KDE should works as well.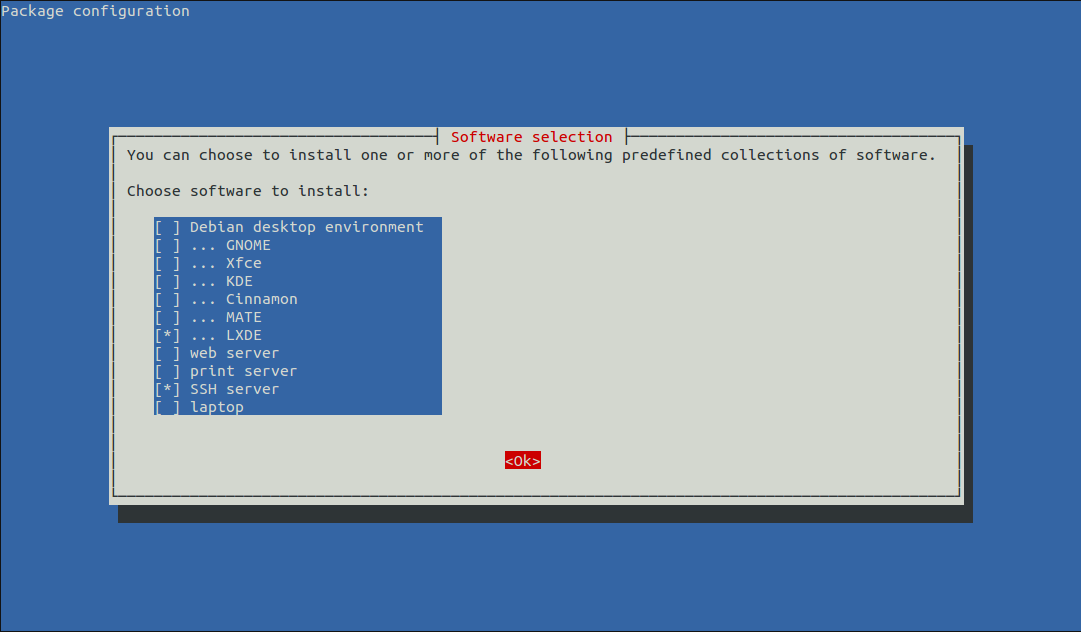 tasksel will take quite some time to download and install all the packages needed for a Desktop image and needs at least 1GB of extra disk space (better 2GB)
afterwards we need to install X11 framebuffer drivers and Mali GPU drivers for 3D acceleration:
It's also recommended to create a new user account for the Desktop environment and NOT to logon as root.
For example:
Once you have a Desktop running you can easily install all the packages available in my repository such as XBMC or Kodi
ffmpeg
from Debian repository, it's a very good tool to watch and convert videos and well maintained from experienced Debian developers.
Checkout the HOWTO link in my signature to find more packages available in my repository
Please note:
Most of the packages available in my repository are X11 based, for example the malit628-odroid package are X11 GPU drivers, or Kodi, is only available for X11, so you need a Desktop environment to use them.
Also, I haven't installed all drivers and firmwares available. If you want to use Wifi Model 4 you might have to install the firmware-ralink package first available on standard Debian repository.
The Image is set to 720p resolution as default, which can be changed in /boot/boot.ini
I also deactived vpu in boot.ini to preserv extra memory for the server image. If you want to use Kodi, you need to reactivate vpu support.
If you find any bugs please let me know.
Have fun